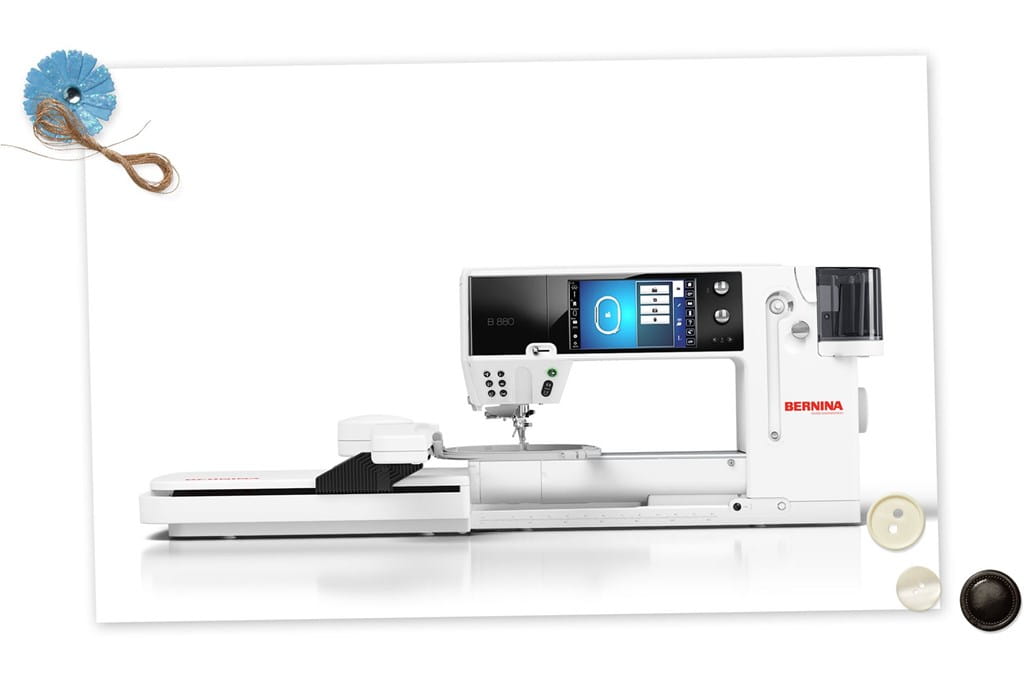 Fully automatic features
Imagine a machine that automatically responds to your needs. The presser foot automatically lowers at the start of a seam and lifts again at the end. The B 880 will even cut the thread for you at the end of a seam or color change in embroidery. The feed dog raises and lowers automatically for free-motion stitching and embroidery. And of course, fully automatic threading is yours at the touch of a button.
Distortion
The distortion function of the BERNINA 880 enables the customer to distort the stitch patterns in 0.01 mm steps to the right or to the left as well as forward or backward. You can also combine distorted stitch patterns.